In the fast-paced world of science, staying connected and sharing knowledge is crucial. Social media has become an indispensable tool for scientists to disseminate their research, engage with peers, and keep up with the latest developments in their fields. It's important for scientists to adapt to the ever-evolving landscape of social media to maximize its benefits while avoiding potential pitfalls.
Also Read: Social Media for Scientists
Top Social Media Sites for Scientists
X (formerly Twitter)
Scope: X is a microblogging platform that allows scientists to share brief updates, insights, and engage in real-time discussions with a global audience. Hashtags help categorize and discover relevant content.
URL: https://twitter.com/
LinkedIn
Scope: LinkedIn is a professional networking platform where scientists can build their online professional profiles, connect with peers, join industry groups, and share research-related content.
URL: https://www.linkedin.com/
ResearchGate
Scope: ResearchGate is designed for scientists and researchers to share publications, collaborate with others, and engage in discussions related to their research fields.
URL: https://www.researchgate.net/
Instagram
Scope: Instagram is a visual platform where scientists can share images, short videos, and visual representations of their work, making complex research more accessible.
URL: https://www.instagram.com/
YouTube
Scope: YouTube is a video-sharing platform where scientists can create educational videos, tutorials, and presentations to engage a broader audience and provide in-depth explanations.
TikTok
Scope: TikTok is a short-form video platform that allows scientists to present scientific concepts, experiments, and insights in a creative and engaging manner. It is especially popular among younger audiences.
Discord
Scope: Discord is a communication platform that allows scientists to create private or public servers for discussions, collaborations, and real-time interactions with peers and colleagues.
URL: https://discord.com/
Reddit
Scope: Reddit is a social media platform with various science-related subreddits, providing opportunities for scientists to participate in discussions, share knowledge, and engage with a community of enthusiasts and experts.
These social media platforms cater to different aspects of a scientist's professional and communication needs. Scientists should choose the platforms that align best with their goals and preferences, taking advantage of each platform's unique features and strengths to enhance their visibility and impact in their respective fields. TikTok, in particular, offers a unique opportunity for scientists to communicate their work in a fun and accessible way to a wide and diverse audience.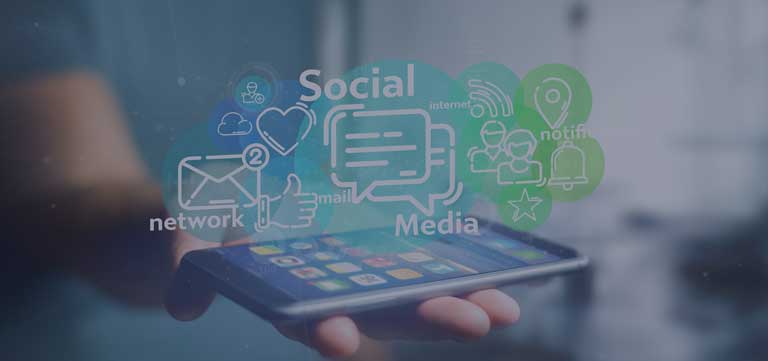 Additional Social Networking Sites for Scientists
In addition to the mainstream social media platforms, scientists should consider joining specialized social networking sites, such as:
Academia.edu
Scope: Academia.edu is a platform that allows academics to share research papers, connect with peers, and follow the latest developments in their fields.
URL: https://www.academia.edu/
Mendeley
Scope: Mendeley is a reference manager and academic social network that facilitates collaboration on research projects, discovery of new publications, and networking with researchers worldwide.
URL: https://www.mendeley.com/
ORCID
Scope: ORCID provides researchers with a unique digital identifier, helping distinguish individuals in the academic and scientific community and ensuring accurate attribution of their work.
URL: https://orcid.org/
Publons
Scope: Publons focuses on recognizing and showcasing researchers' peer review contributions. Researchers can track and display their peer review activity and impact.
URL: https://publons.com/
Scopus
Scope: Scopus is an abstract and citation database that offers features for researchers to track and showcase their publications, citation metrics, and collaborate with other experts in their field.
Zotero
Scope: Zotero is a reference manager and citation tool that assists researchers in organizing their references, collaborating on research projects, and creating bibliographies.
Labroots
Scope: Labroots is a platform that brings together scientists, researchers, and professionals from various scientific disciplines for webinars, virtual events, and discussions on the latest scientific advancements.
URL: https://www.labroots.com/
Preprint Servers
Scope: These preprint servers are platforms for sharing research manuscripts before formal peer review in the fields of biology (BioRxiv), chemistry (ChemRxiv), and various scientific disciplines (arVix) including physics, mathematics, computer science, etc.
BioRxiv: https://www.biorxiv.org/
ChemRxiv: https://chemrxiv.org/
ArXiv: https://arxiv.org/
These specialized social networking sites provide scientists with dedicated platforms to connect, collaborate, and share their work within their specific fields of expertise.
Best Practices for Engaging Other Scientists
Share Your Work
Regularly share your research findings, publications, and insights on your chosen social media platforms. Provide context and explain the significance of your work to make it accessible to a broader audience.
Participate in Discussions
Engage with other scientists by joining conversations related to your field. Offer constructive comments, ask questions, and share relevant resources.
Collaborate and Connect
Use social media to build professional relationships and collaborations. Connect with scientists whose work aligns with your interests and explore potential collaborative opportunities.
Stay Informed
Follow influential researchers, institutions, and organizations in your field to stay updated on the latest research trends, news, and breakthroughs.
Do not be overly critical of others work
Unless you are specifically asked to provide feedback, avoid critiquing others work on social media. Remember, it is a public forum. If you have something constructive to communicate to the original posters, consider a direct or private message instead of a public post.
How to best use each social media platform
When utilizing different social media platforms, it's essential to tailor your approach to each one for maximum engagement and impact.
Facebook
If Facebook is your chosen platform, consider keeping your posts concise and conversational. Adding images and videos can significantly enhance your content's appeal, making it more engaging and shareable. For more details, see our article: Leveraging Facebook for Science Advancement: 10 Effective Tips.
X (formerly Twitter)
For X (formerly Twitter) enthusiasts, the effective use of hashtags can help your posts (formerly tweets) reach a wider audience. Be sure to follow other users generously and repost (formerly retweet) content that resonates with your interests or expertise. For more details, see our article: 10 Easy Ways to Optimize Your X (formerly Twitter) Profile to Advance Your Science
LinkedIn
LinkedIn, as a professional networking platform, offers opportunities to connect with key communities in your field. Share valuable links and insights related to your industry. When highlighting your own achievements, aim to avoid clichéd expressions like "I'm humbled and delighted." Instead, craft a brief narrative explaining how and why you earned the achievement, giving credit to individuals and organizations who supported you. Incorporating a few relevant hashtags and a photo can further enhance your LinkedIn posts. See our Tips for using LinkedIn in the following article: Science Promotion on LinkedIn: 15 Actionable Tips for Success.
Research Gate
To make the most of ResearchGate for your science, start by creating a detailed profile that shows your research interests and affiliations. Share your research papers, presentations, and posters so others can access your work. Connect with fellow researchers and experts in your field to build a network. Join discussions in relevant research groups and forums by asking questions and offering helpful answers. Keep an eye on who cites your work and chat with researchers who mention your research. Keep your profile updated with your latest projects and publications. By actively participating on ResearchGate, you can collaborate with others, stay informed about new research, and boost your scientific influence. For more details, see our article: 10 Tips to Optimize Your ResearchGate Profile and Boost Scientific Visibility
Instagram
On Instagram, a visual-centric platform, your content should primarily consist of images showcasing your work, tables, figures, and short videos reflecting your actions and thoughts. Unlike other platforms, hashtags play a pivotal role on Instagram. Utilize up to 15 relevant hashtags to increase your content's discoverability. While some suggest placing them in a comment, the impact on visibility may vary, so choose the method that works best for you. For more information see our article: 10 Easy Tips for Advancing Your Science with Instagram.
TikTok
On TikTok, it's essential to condense complex scientific concepts or experiments into engaging, short-form videos. Start by identifying captivating visuals or experiments that can be conveyed within TikTok's brief format. Use clear and simple language to explain the science behind the content, ensuring that it's accessible to a wide audience. Incorporate storytelling and creativity to make your videos memorable and shareable. Leverage trending hashtags and challenges to increase the discoverability of your content and engage with a younger, diverse demographic. Engage with your viewers by responding to comments and fostering a sense of community around your scientific content. Ultimately, TikTok offers a unique opportunity to make science accessible and exciting to a broader audience through innovative and engaging video content. For more details, see our quick tip article: 10 Tips for Effective Science Communication on TikTok.
YouTube
YouTube, being a video-focused platform, allows for more extended content. Consider creating educational videos, especially if you're addressing common questions within your niche. Be sure to maintain an approachable tone rather than sounding like a formal lecturer. Aim to keep your videos short, at least within 30 minutes, as viewer attention spans can be limited. Breaking longer content into 2 parts is a viable strategy. YouTube hosts a wide range of content, from dissertation defenses to live studies, making it an excellent platform to establish your presence, given the relatively lower competition for video content. See our article, Using YouTube to Advance Your Science: 12 Actionable Tips, for more details.
Discord
Discord offers scientists a dynamic platform to promote their science by creating dedicated servers or joining relevant scientific communities. Scientists can host live discussions, webinars, or Q&A sessions, allowing for real-time interactions with peers and the public. Sharing research findings, educational content, and resources in text and voice channels can facilitate meaningful discussions. Moreover, Discord's voice and video capabilities enable scientists to explain complex concepts or conduct virtual lab tours, enhancing engagement and understanding. By fostering an interactive and collaborative environment, scientists can leverage Discord to bridge the gap between academia and the public, promoting scientific knowledge and fostering a sense of community among science enthusiasts (see our Tips on Using Discord: Using Discord to Promote Your Science).
Reddit
Reddit provides scientists with a unique opportunity to promote their science by engaging with a diverse and knowledgeable online community. Scientists can join relevant subreddits related to their field of expertise, share their research findings, and participate in discussions. By offering insightful and well-informed comments, scientists can establish credibility and build relationships with fellow Redditors. Hosting Ask Me Anything (AMA) sessions on science-focused subreddits allows scientists to directly interact with a broader audience, answer questions, and share their knowledge. Additionally, sharing relevant scientific articles and resources can contribute to the dissemination of accurate information and spark meaningful conversations. Reddit's democratic nature allows scientists to connect with a wide range of individuals, from fellow researchers to curious members of the public, making it a valuable platform for science promotion and communication (see our Tip on Using Reddit: Reddit for Science: 7 Easy Tips to Advance Your Scientific Interests).
By adapting your social media strategy to each platform's unique features and audience expectations, you can effectively engage with others, share your expertise, and make a meaningful impact in your field without inadvertently plagiarizing or copying content.
What Scientists Should Avoid on Social Media
Over-Promotion
Avoid constantly promoting your work without engaging in meaningful discussions. Balance self-promotion with valuable contributions to the scientific community.
Misinformation
Be cautious about sharing unverified or sensationalized information. Ensure that the information you share is accurate and supported by credible sources.
Controversial Topics
While it's important to engage in discussions, avoid getting involved in heated arguments or controversial debates that could damage your professional reputation.
Neglecting Privacy
Protect your privacy by carefully managing your settings and being mindful of what personal information you share on public platforms.
Conclusion
Social media in 2023 offers scientists numerous opportunities to connect, collaborate, and share their research with the world. By choosing the right platforms, following best practices for engagement, and avoiding common pitfalls, scientists can harness the power of social media to advance their careers and contribute to the broader scientific community. As the digital landscape continues to evolve, scientists who adapt and embrace these tools will remain at the forefront of their fields.